Advance Games by FoxMind Group
Advance Games is a family company for innovative games. Throughout the years and our company's growth we have managed to maintain a familial atmosphere from within, while creating an infrastructure for designers with a special spark in mind, and in their ideas.
A fast-paced action matching game. This exciting game requires both speed and keen observation as kids race to the finish to match up all the tiles to their gameboard. Sounds simple? You'll be surprised! All tiles are double sided! you must flip and switch then switch and flip until all tiles are in place. Different challenge every time.
Racing Hedgehogs is a strategic family game that requires prediction skills and a touch of cunning in order to win … Each player on their turn plays a card from their hand, which determines which hedgehog to move and how many steps to take. The race ends when the first hedgehog reaches the end of the track.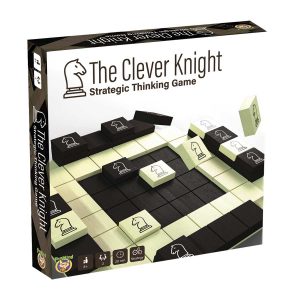 A strategy game for 2 players. Try to create a sequence of 4 tiles of your color inside the inner quadrangle of the board. Tiles advance in the familiar chess steps and may be placed on top of each other. The game has simple rules and guarantees hours of fun. A game for developing a thinking strategy and the ability to plan moves.
A monstrously fun game of describing & listening
Are you brave enough to make a monster? Make monster matches by describing your half monster and collecting the matching half from other players. The cards can be used in a variety of other ways to strengthen expressive language, listening, and memory skills while having fun!
A sophisticated memory game
Treasure crates, diamond rings, robots and many toys are hidden by the Dragon in his cave! Turn over the tiles one by one to discover these treasures. However, beware of the Dragons or the spiders that may emerge to hunt you. If they do, your turn is over and you lose all your treasures!
Simple Recipe! Great Game
A card game for the kitchen. Each player must try to get rid of all the cards in his hand. Relatives from one to five are hidden within the ingredients for the salad. Each player in his turn can place a card with at least one salad ingredient with a higher value than one of the salad ingredients on the card on top of the deck.